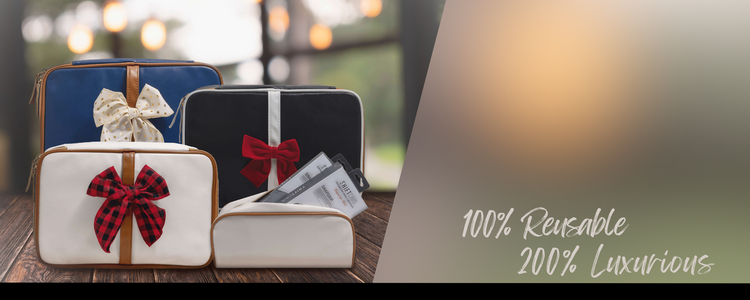 Share The Feeling
It's a Mood
Carefully curated treasures come together to evoke distinct moods and experiences with every gift.
The Moods Collection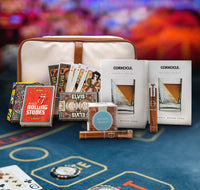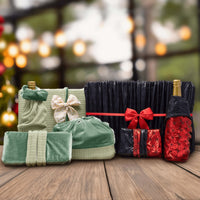 The Perfect Thing
When You Want To Make A Statement
The most wanted luxury gifts already beautifully wrapped in 100% reusable, eco-friendly wrapping.
Wrapped & Ready
Make It Easy
Expertly Curated
New Holiday curations are added weekly.

Thoughtfully curated gifts, ideal for showing appreciation to your valued teams, clients, and partners.
The Appreciation Collection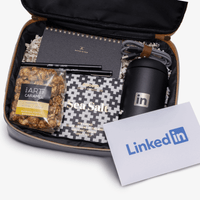 Corporate & Business
Stay Connected
Staying connected and showing your appreciation is more important than ever now. Create new relationships and strengthen existing ones with our elevated corporate gifting program. Whether you need one premium gift for your most valued customer or thousands of boxes for your remote employees, we've got you covered.
GET STARTED
AAPI, Female-Owned
We curate products from innovative startups, small businesses, and artisans.
Modern Gifts
Carefully curated and beautifully presented to elevate your relationships.
Add Your Logo
Upload your company logo to add a custom gift tag or card to any gift.
Corporate Ordering
We specialize in bulk orders and custom high-end gift boxes.
What Our Clients Are Saying
GiftSuite came through in a pinch when our team needed custom gift boxes for a team building event. Each box was filled with love and whimsy, perfectly curated to each recipient. High end products with a purpose, we loved receiving the "Shine On" cards highlighting the impact our box had in the community. Looking forward to working with GiftSuite again! 

Veronica, Youtube
GiftSuite made it easy to create a custom gift box experience that we knew our clients would love! Their boxes are impressive, filled with unique and high-quality items, making a truly memorable gift.

Alanna, Virta Health
GiftSuite helped us assemble an employee comfort kit for our North America team that has been working remotely the past few months. Many thanks for the impeccable service you provided throughout — everyone was so pleased with the presentation of the packages and the quality of the products they received. It's something we can all share as a team while not in the office together.

Ben, Ogilvy
GiftSuite saved my company during the holidays! They were the only ones who could deliver on time and in budget to the standard our clients have come to expect. I'd highly recommend them.

Jake, MediaCom
GiftSuite curated custom holiday gifts for our remote engineering teams. The gifts included high quality products we knew our engineers would enjoy and were personalized to each recipient. It was the perfect way to include our remote teams in the holiday festivities and show our appreciation!

Smeeta, Ampere Computing